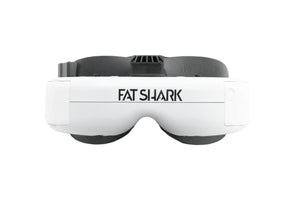 Fat Shark DVR Firmware Update from Cyclone FPV Tutorials
Special thanks to Aaron Moore for filling me in on this update. The instructions are pretty simple but please pay attention as Fat Shark does indicate that performing the update incorrectly could cause issues with the goggles.
1. Download this file. I added the link to the website so you can get it from here...
2. If you want to check for the full update file, this is the link that I pulled it from
3. Unzip the .zip file and locate the .bin (CRESFW.BIN)
4. Format your SD Card and place the .bin file on it as the only file
5. Insert the card into your FatShark Goggles and power up your goggles.
6. The red light on your DVR will begin to blink rapidly.
7. When it is completely done blinking, you can power off your goggles and remove the card.
8. Wait 15 seconds before you power back on your goggles, but once that is done, you are all set. 
Please watch the video for complete instructions.