FrSky Updates Downloads Firmware and Tutorials from Cyclone FPV
X9D Plus Update OpenTX 2.3 add Long Range R9M and R9MM from Cyclone FPV
FrSky R9Slim+ Setup SBus and Telemetry on F4 (Testing Hobbywing and F4SD Target)
Follow as we add RSSI and Telemetry to the R9MM receiver and F4 Flight Controller.
Open-TX Updates Downloads Firmware and Tutorials
Radio Link AT9S Tight Sticks - Reduce Sensitivity from Cyclone FPV
FireFly Camera Firmware Update Instructions from Cyclone FPV
Use this video to help you setup the ViFly Finder 2 - I did the install on a Diatone build but the instructions can be used on any build.
Watch the videos and follow along as you setup your QX7 with your R9M and R9MM / R9Mini Receiver from Cyclone FPV.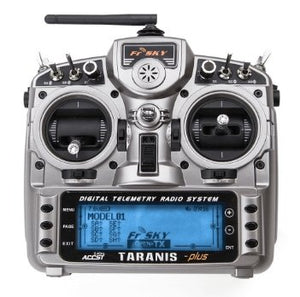 Setting Up Taranis X9D+ TBS Crossfire / Nano and R9M/ R9MM
In an effort to help assist my customers with their new X9D+, I have created this video that details the proper steps to setup and update the firmware on your new Taranis X9D+ transmitter as well as how to setup the TBS Crossfire module and Nano Receiver. I have also added to this the entire setup details for the FrSky R9M and R9MM configuration to work with the X9D+.